Professional service for your auto glass needs.
We provide OEM (Original Equipment Manufacturer) as well as the best aftermarket replacement glass for every type of auto glass on your car, SUV, cross-over, pick-up truck, van or company vehicle.
Depending on the location and severity of the windshield damage, we may be able to repair your windshield as opposed to replacing it. All other auto glass will probably require replacement.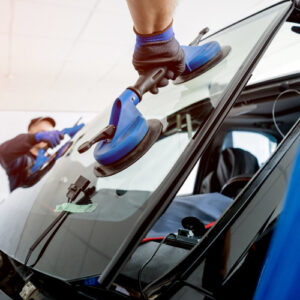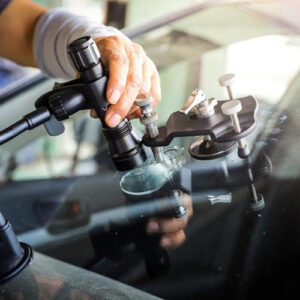 Fast mobile service brings the repair shop to you at no additional cost
Lifetime warranty on workmanship to give you a peace of mind
Certified and trained professional that you can trust
21 reviews on
Very professional with great and quick service.
Jetro Pirasmepulkul
2022-04-14
I don't normally write reviews but this one deserves recognition. Armando was really quick in his help and while parts were delayed, he made sure to stay well communicated with me. I really appreciate his honesty, service mind, and handiwork!
Bryant Tinajero
2022-04-09
Amazing service! Super thankful for him he saved me big $$
Professional, patient and replacing my broken rear vent window really quick
Armando was a great and experienced worked !! Finished the job clean and professionally as requested
Had a great experience with Armando. He was patient and professional from the moment I reached out to him for a quote. He efficiently provided me with options for windshield part, listed the cost and booked a time. He has great communication from start to end and showed up at my house and did a fantastic job. Would strongly recommend him to anyone with auto glass repair need!
Armando is professional and knowledgeable. It was an excellent experience for us. I got it fixed the same day within hours of calling for an estimate. The quality is excellent with a 1 year warranty. Best price around for windshield replacement and they come to you at no extra charge. I would highly recommend for chip, glass replacement and other services listed. Thank you Armando. We appreciate you!
I was able to thwart an attempt to steal my vehicle. But not before the perp broke my window. Armando responded and and took care of my side window. Communication and professional workmanship helped eased my anxieties that same morning thanks to Armando.
Got my moonroof replaced on my outback after it shattered, and they did a fantastic job. The cost of the glass and the labor was reasonably priced, they were on time and very professional during the installation, and they even cleaned up all the bits of glass from my moonroof cover. Would recommend them in the future!
Fast service, thorough and top notch service! I called them on a Sat at 11 am after 4 other companies said they couldn't make it. They squeezed me in at the end of the day Andy glass was replaced by 6 pm! Very thorough job also – he cleaned all mechanisms on back door to ensure all broken glass was removed so I wildmt have any problems in future. They provide 1-year guarantee also! Highly recommend!
Hours
Monday – Saturday: 8AM – 5PM
Sunday: Closed
Phone
(877) 745-2626
Si Habla Español
Location
Bay Area – we will go to you
Please check the map for service area
From early age I have been around cars since growing up in my father's auto body shop which developed my passion for cars. I strongly believe that experience backed up with proper training, passion, professionalism, and being customer oriented can make businesses grow and succeed.
By choosing Spearhead Auto Glass, you are supporting a local business that truly cares about its customers by providing the highest quality service at the most affordable price. No matter what you drive, I assure you will have excellence delivered on your replacement or repair, at a competitive price that won't compromise the quality of the work.
– Armando Ramirez (Owner/Operator)